Committees & Volunteering
Please stop by the Association office to meet the staff, ask questions and get involved to help make our neighborhood an even better place to live. Here is a list of Chandlers Landing Committees:
Board of Directors
Greg DeMars, President
Jennifer Chury, Vice President
Lise' Lang, Secretary
Seth Cullen, Treasurer
Andrea Pixley, Asst. Treasurer
Rick Morrison, Director
Julie Spokes-Owen, Director
Architectural Control Committee
Jeff Macalik - Chair - 972-771-6030
Kathy General - 972-896-9461
Kari Carrington - Secretary - 972-333-6585
Jan Self - 214-543-8332
John Lewis - EC Consultant - 972-771-9774

Chip Imrie

972-365-5308
Shelley Carstensen- Staff - 972-771-1593
Compliance Committee
Shelley Carstensen (staff)

972-771-1593

Zahya Hartani (staff)
Events Committee
Lauren Montoney - Chair - 214-564-6445
Amy Dwyer - 214-564-6672
Chelsea Stelte - 214-455-1590
Madison Hughes - 214-537-4336
Renee Fernandez - 219-688-2733
Amy Deaton - 972-839-5689
Ali Odom - 214-704-5390
Courtney Cook - 972-765-5459
Lise' Lang- Board Liaison - 972-413-0083
Kids Crew Committee
Dakota Douglas
Amanda Adrian
Erika Baxter
Communications Committee
Mark Stuertz - Chair -
Evan Matteson - 214-405-3640
Amber Jones

Jennifer Chury

- Board Liaison -

214-304-8355
Ponds Committee
Doug Proffer - Chair -
Carol Proffer
Andy Kirk - 512-657-3613
Mark Stuertz - 214-929-4423
Linda Honeycutt - 972-979-1951
Yard of the Month Committee

Judy Schoeneman - Co-Chair - 972-658-0887
Nancy Jennison - Co-Chair - 972-567-8846
Gail Miller - 972-998-1823
Lisé Lang - Board Liaison - 972-413-0083
Pool Committee
TBD
Disaster Management
Ben Northcutt - Program Coordinator
Fireworks Committee
Joe Lang - Chair - 972-415-7740
Welcome Committee
Sheri Stout - Chair-214-507-5194
Jenny Chury - Board Liaison -

214-304-8355
Beautification Committee
Judy Schoeneman -Chair - 972-658-0887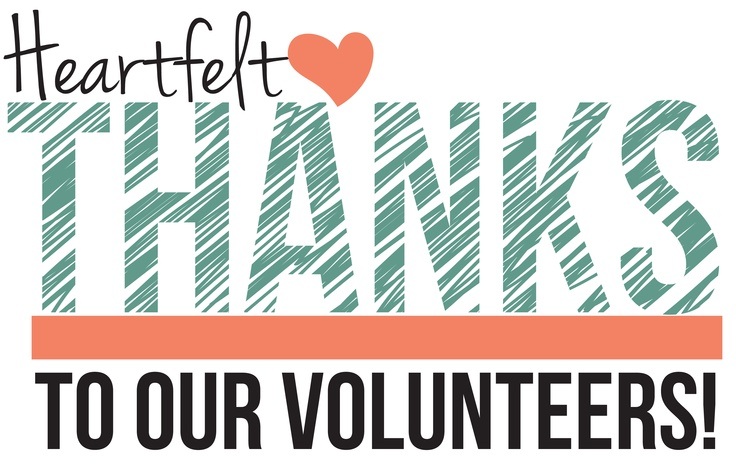 VOLUNTEERING
Chandlers Landing benefits greatly from neighborhood volunteers! Consider giving back to your neighbors!
Building strong community spirit "takes a village!" We have lots of needs and thankfully lots of volunteers. Anyone wishing to serve on a committee or that has a specific area in which they wish to volunteer should complete a Volunteer Form so we have a brief summary of your qualifications. Thank you for your interest in serving.
Below you can learn about committees and activities in our community! If you are interested in starting a committee or in joining an existing committee, please contact CLCA Staff. If you simply have questions for one of the committees feel free to contact the Committee Chair more information.
Board of Directors - Exists to guide the operations of Chandlers Landing and serve as a decision point on many of the desires or needs that are presented by residents.
Architectual Control Committee - Exists to regulate the external design, appearance, use, location and maintenance of the properties including improvements in order to preserve and enhance values while maintaining harmonious relationships among structures, surrounding vegetation and topography. EC Committee Members also consider and act on proposals or plans submitted within accordance to CLCA Policies as well as adopt, amend or repeal Polices and establish and collect fees as provided by the Board.
Compliance Committee - Exists to maintain standards and neighborhood impression as provided by our By-Laws and Master Declaration in order to strengthen property values throughout Chandlers Landing.
Community Events Committee - Exists to provide Chandlers Landing residents with opportunities to get to know each other, spend time together and enjoy the many amenities of our neighborhood together. Are you the host with the most? Consider joining our Community Events Committee to pitch in with your planning skills and help execute fun events the whole community will enjoy.
Kids Crew Committee - Exists to promote children's activities and provide opportunities for parents and children to build friendships and community involvement, providing neighborhood interaction and foster a thriving community spirit.
Communications Committee - Exists as the main source for providing and promoting general neighborhood information, events, updates, needs and alerts to residents via social media, email, quarterly neighborhood magazine, photos and videos.
Ponds Committee - Exists to preserve, beautify and enhance our four catch and release ponds throughout the neighborhood.
Yard of the Month Committee - Exists to promote and celebrate residents that have put forth effort to uphold neighborhood property values with excellent attention to detail in residential landscaping as well as spotlight annual holiday decor.
Pool Committee - Exists to ensure our two pools are furnished with proper furniture and equipment to promote enjoyment & beauty of our pools.
Fireworks Committee - Exists to raise funds to provide an awesome and "explosive" addition to our Chandlers Landing community events and holiday celebrations.
Welcome Committee - Exists to provide early introductions to Chandlers Landing and answer questions new residents may or may not know to ask. Help our new neighbors get acquainted with our community by joining the welcome committee. Stop by to say "hello" to newcomers and drop off helpful information about the association.